Cathedral Window Patchwork Background.
For anyone who is into patchwork, would have heard of Cathedral window patchwork. I decided I wanted to mimic this fab technique in paper. Here is my method:
Recipe

Two types of paper - pattered and plain etc. You want a good contrast between your papers and I have found that a Plain paper and a pattered paper used together, works the best. For mine, I used green paper, which I stamp with Rubber stamp tapestry stamps.
Nestability Circle Die set. For mine I used the 2nd to largest circle.
1: One circle creates a square, when finished. So depending on how many squares you want in you finished design, cut that number of circles using the nestie.
2: Take one circle and fold in half (you may want to use a scoring tool before to get a crisper fold). Use a bone folder to smooth fold.
3: Unfold the circle and fold in half the opposite side and repeat with the bone folder.
4: Unfold the circle but this time you are going to fold the circle diagonally and repeat with the bone folder.
6: You should have a circle with the following folds on it.
7: Using the fold lines as a guide, you need to score straight lines to create a square.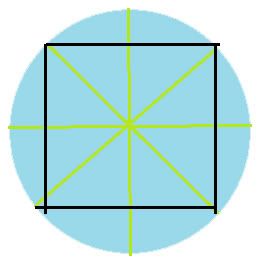 8: The fold the edges of the circle along the square score lines to create the out square.
9: From your 2nd type of paper, you need to cut a square that is large enough to fit into and under the flaps of your outer square. For quickness, when I was making Patchwork tilda, I cut circles using the same size nestie and folded as above. Then simply cut out the square formed in the centre.
10: Stick you square under the flaps of the outer circle and then stick the flaps down onto the square. Your first square is finished.
11: Repeat this create as many squares as you wish. These are stuck on to card. For mine, I created four, which when joined together creates the familiar pattern.