I have some very exciting news to tell everyone.
This morning the latest magnolia Ink magazine arrived and I have won the Family portrait competition, with this creation.
I wanted to create a project that look like an old sepia picture with some added glitz.
The images are all stamped in Memento ink. I have coloured the skin with Copics and the rest with distress inks (only my second time at using them). The flowers are created with punches using parchment paper coloured with chalk and distress inks. I have edge them with gold stickles. The leaves are punched from various papers and some of them I have darkened using distress inks. The images have all been cut out and them glue to a distress ink background with added shadows. I layered up layered of card, edged with walnut stain distress ink and gold stickles on to beige mount board.
So I thought, I would introduce to my family (the inspiration behind this creation).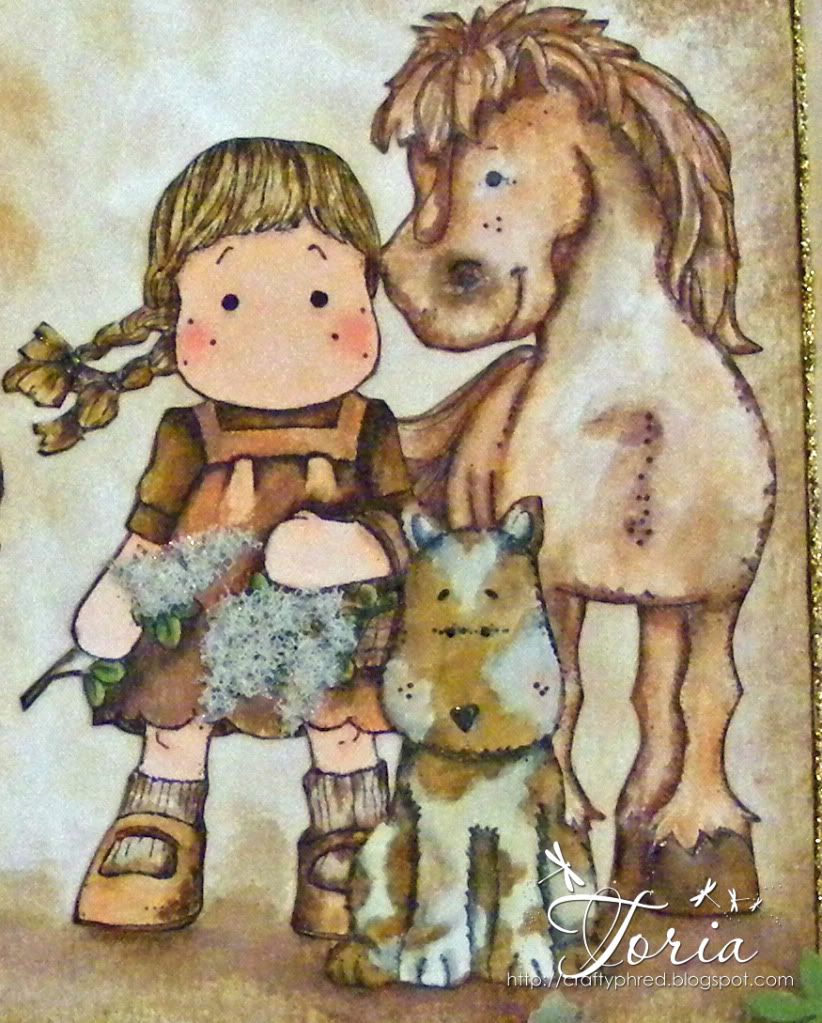 Tilda picking flowers: My Mum, Judith. My mum loves flowers, so I had to chose a Tilda with flowers. I added flowersoft to her Lilac's.
Mum and Me (aged 3) on Rusty
The dog is my Mum and Dad's Jack Russell, Pippin. I added Glossy accents to her nose
Pippin Hiding in the car
The horse is my horse, William, who is 26 years old. He is a real character and gentleman.
William dressed up for Christmas.
Group Two
Edwin with Chicken - My Dad, David. The egg and chicken have Glossy Accents for extra detail.
Family Portrait - Graduation 2005
My Dog, Rosie.
Rosie - Suffolk 2009 (her first holiday)
The last Tilda - Tilda with cat. Is me holding our cat Lucky.
Lv toria