Hi Everyone
Here is my card for the Crafty Cardmakers,
Spotlight challenge - Punches
.
I have tried to follow Joy's recipe from the main challenge on Crafty Cardmakers -
Challenge 26 - Joy's Recipe
:
1. Use stickers or punches
2. Use the colour orange or yellow
3. Include and animal or fish

I had some trouble with this card, as for some reason, my glossy accents would not dry and to top it off, one of the fish decided to jump out of the water and down the back of the radiator (I still have not fished it out!)
I created a tent card from yellow card and some paper, that was free from a magazine. I cut a aperture using a circle cutter.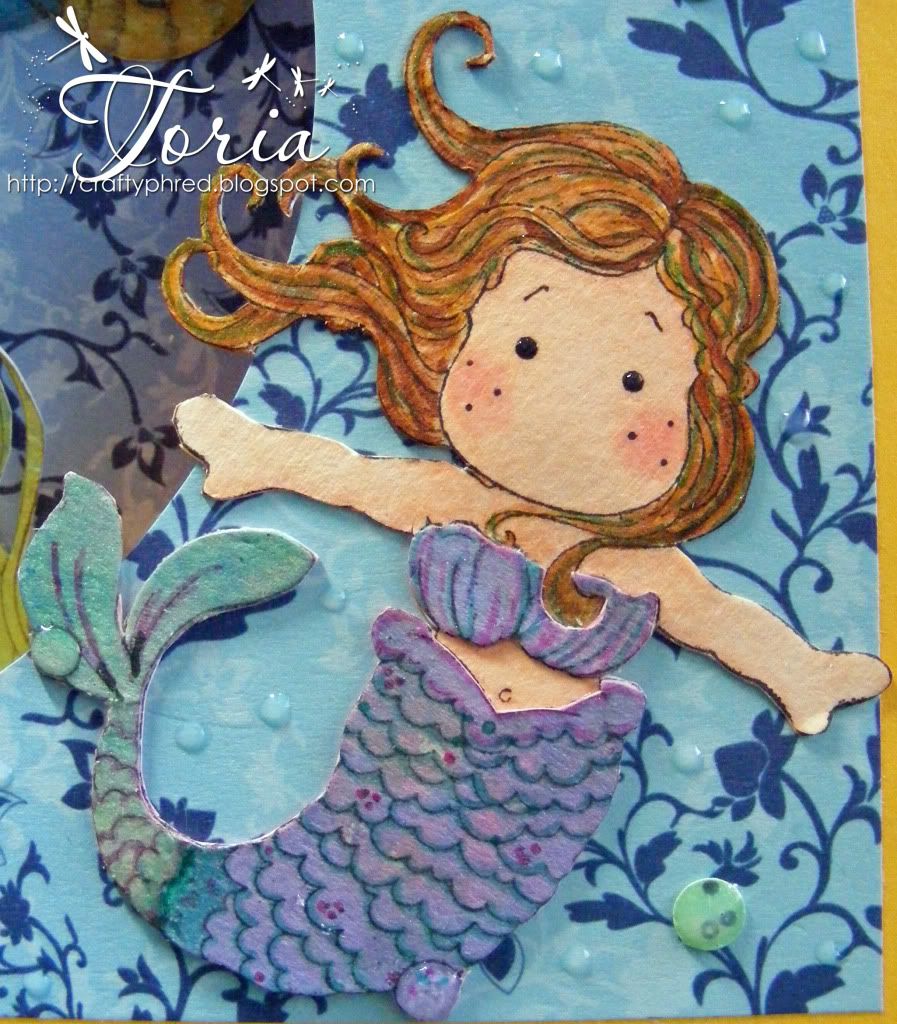 The Seahorse, Weed and Mermaid are from the latest Magnolia Stamp Club. They are all stamped with Memento Ink. For both the images, I created coloured paper, using combination of Starburst Stains and Mica Powder. I stamped the one mermaid on white card and coloured her face and hair with Copics and Spica Glitter pens. Then I stamped her twice on to two different starburst backgrounds, that I created. Then I used these to paper pieced her together.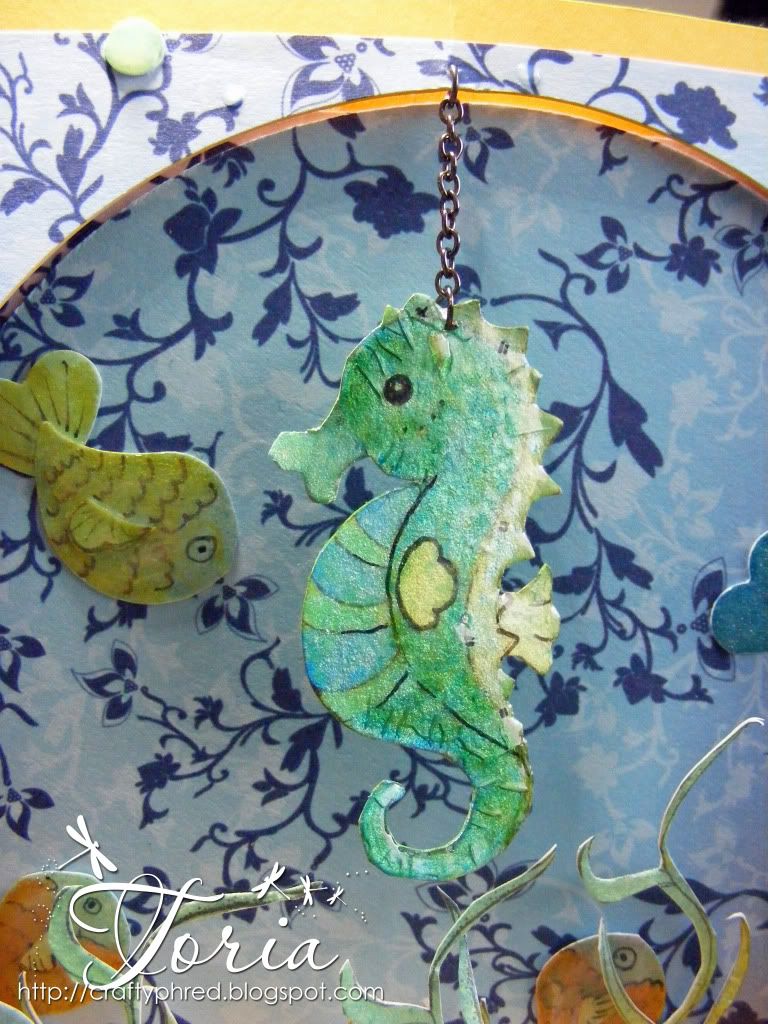 The Seahorse is stamped directly onto Starburst Stain Background. I added extra colour to the seahorse, with Mica paints and then once dried, I covered it with Glossy Accents.
I made a hole in the top of the seahorse and the tent card. Then using jump rings and chain, I hang the seahorse from the top of the card.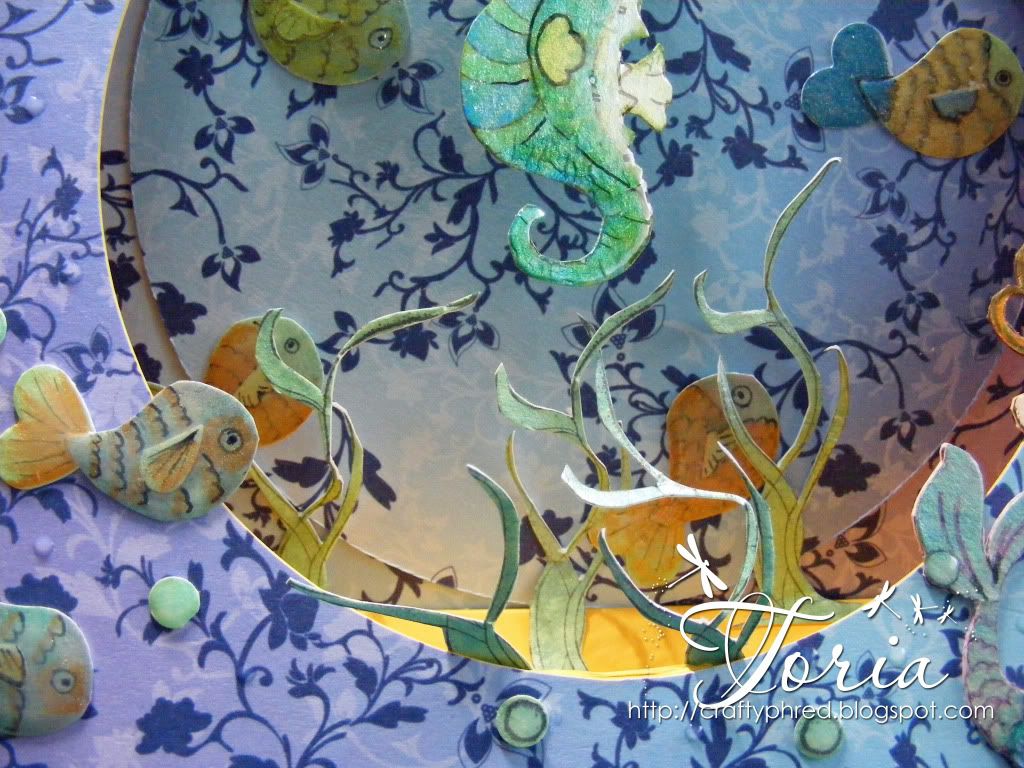 I also stamped the weed on the starburst paper and added these to the inside of the card.

Fish are created from three different punches - A leaf and two different sized hearts. They are punched from the backgrounds I created using the starburst stains.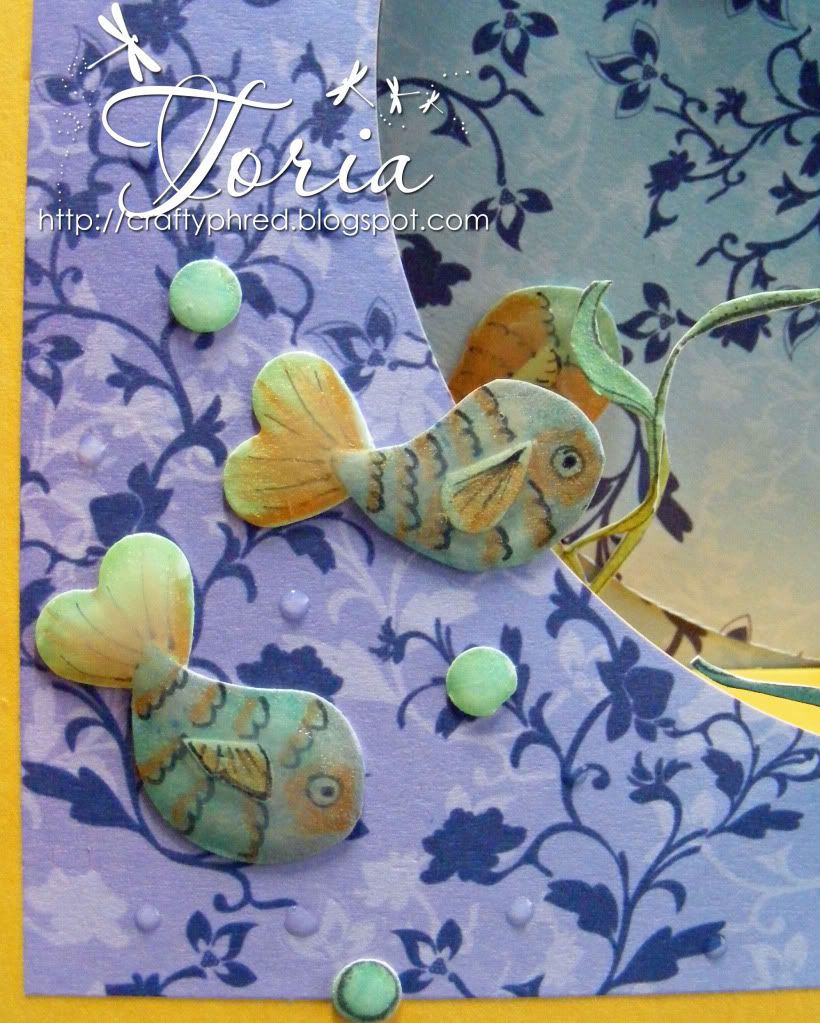 To make them you will need to cut the following:







Fin - 1 Smaller heart, cut in half
Once stuck to together, I used a waterproof pen to add an eye, scales and details to the tail/fin. I added more colour to them with mica paint. Once dry I covered them in Glossy Accents.
I am entering this in the following challenges:
Lv Toria