Crafty Cardmakers is 1 year old and to celebrate this, the theme for the challenge is Birthday's. Here is my Design Team card for the challenge this week.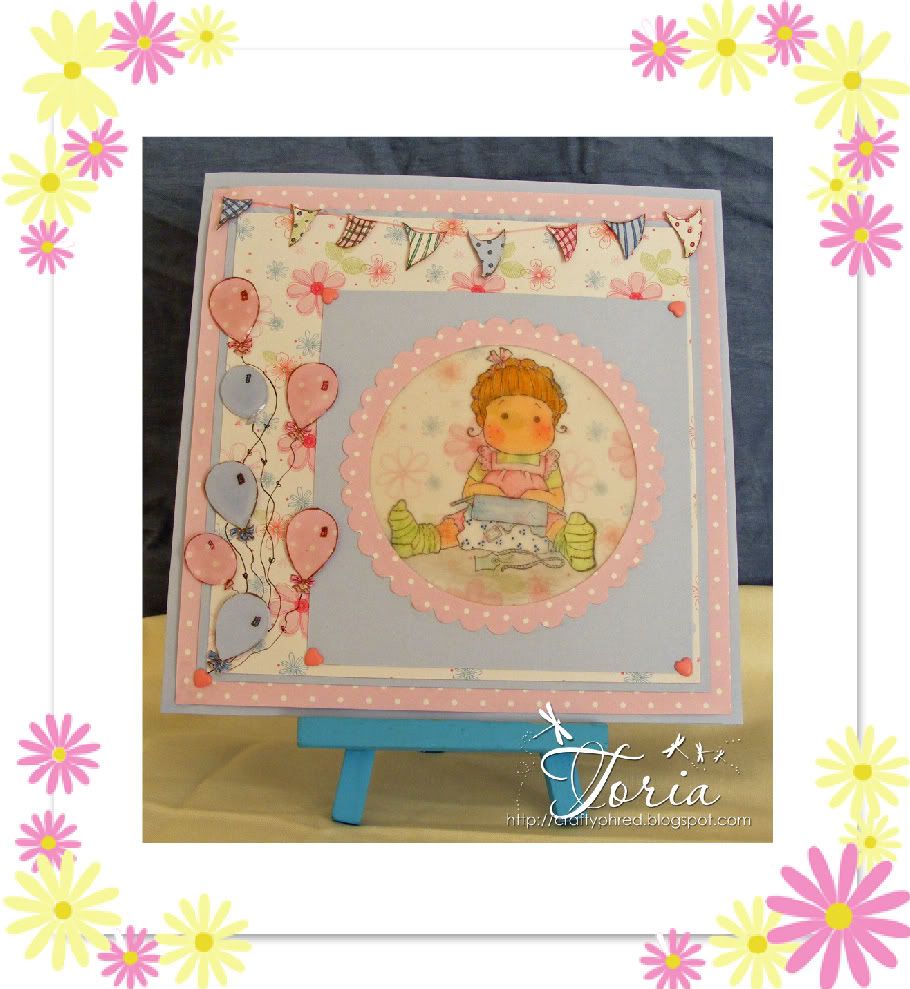 I am a member of a parchment group and a question was asked on the group, about stamping on parchment. I have stamped on parchment paper before, so I thought I would used this method for this card.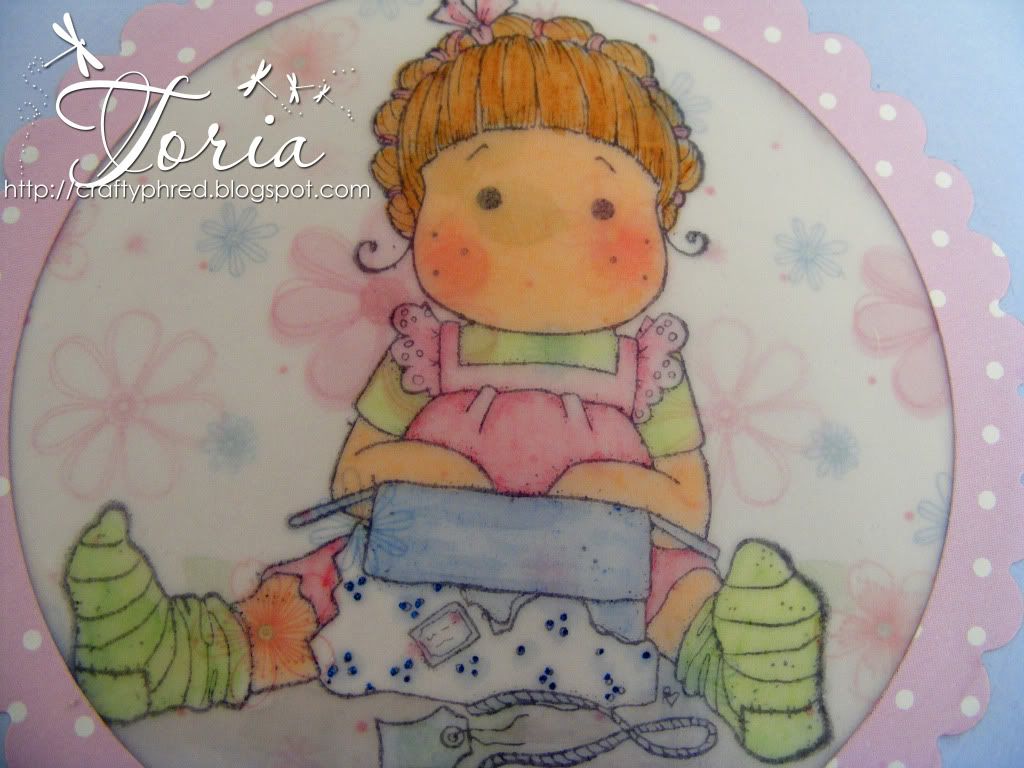 I choose to use Tilda unwrapping a present and stamped her onto the parchment paper with memento ink. I left it to dry over night. I usually use stazeon but as I wanted to use copic's and stazeon does not work with copic's. I found that when using copic's on parchment paper, the colour of the copic is not as bright as it would be on paper. So to get round this I layed the colour up to get the desire depth, I wanted. The other thing, I found was when I wanted a much lighter area then I could use the blended to remove the colour from the parchment.
The papers are from Papermania apart from the pink spot one, which is a freebie from a magazine.

All the images are stamped in Memento Ink. The banner of flags (also by Magnolia) and balloons (Cute Companions) are stamped on to matching papers, that I used on the main card. I have added colour to the flags and balloons with Spica glitter pens. The flags are stuck onto a piece of pink thread that I have sewn onto the card and I have added strings to the balloons with black pen.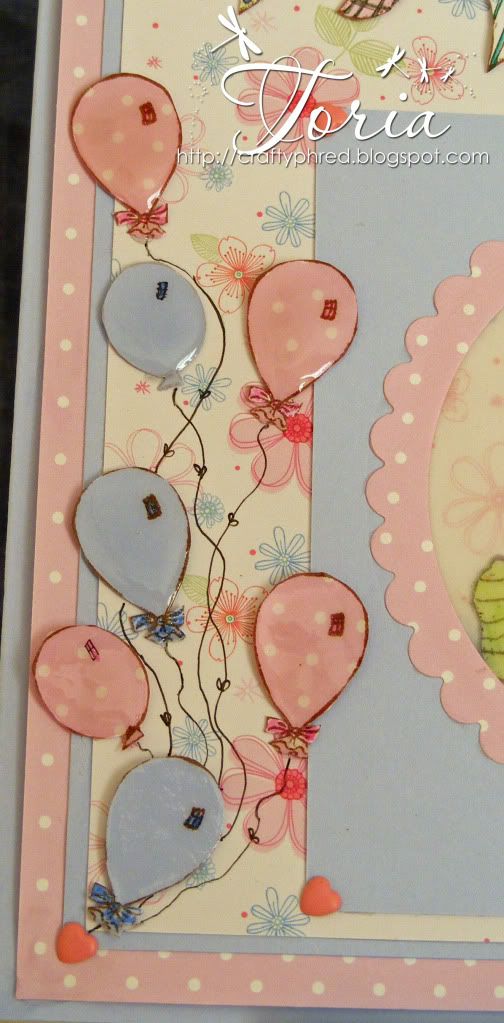 I used nestablilities to cut out an aperture in the blue card and also for the pink spot frame. I added heart brads to corner of the blue card and I like the idea of the flower paper showing though the parchment paper.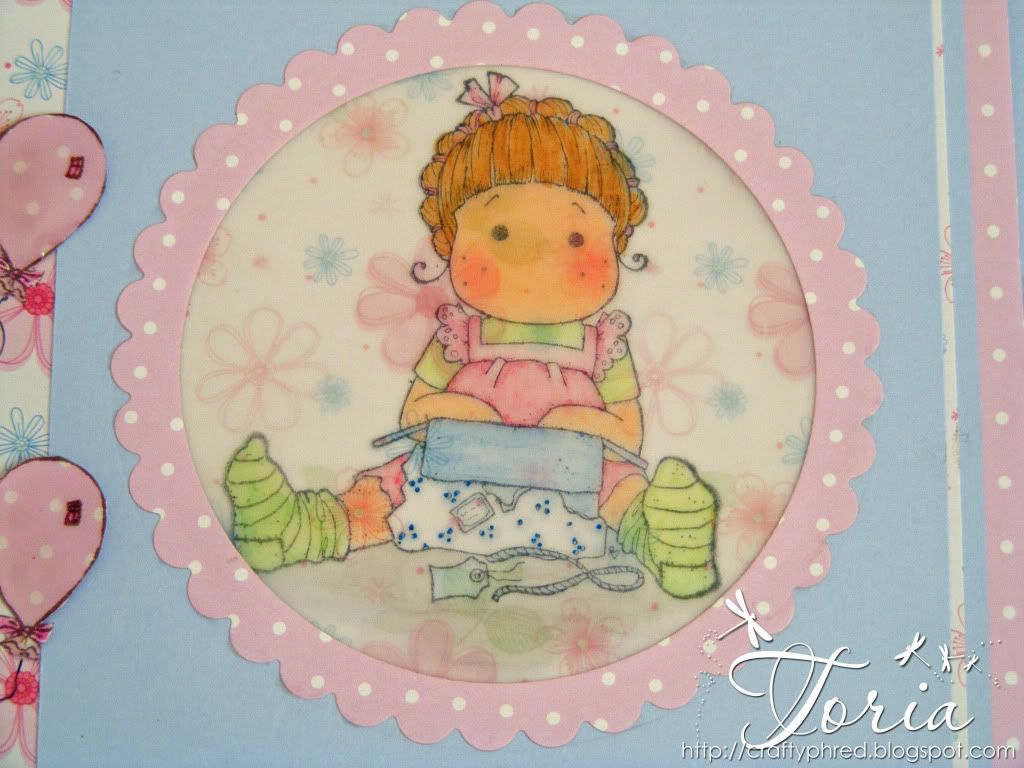 I am entering this card in the following challenges:
Lv Toria