Hi
Here is a card I made for a swap.
I used Fairytale Tilda and instead of the frog, I created a butterfly using Martha Stewart punch.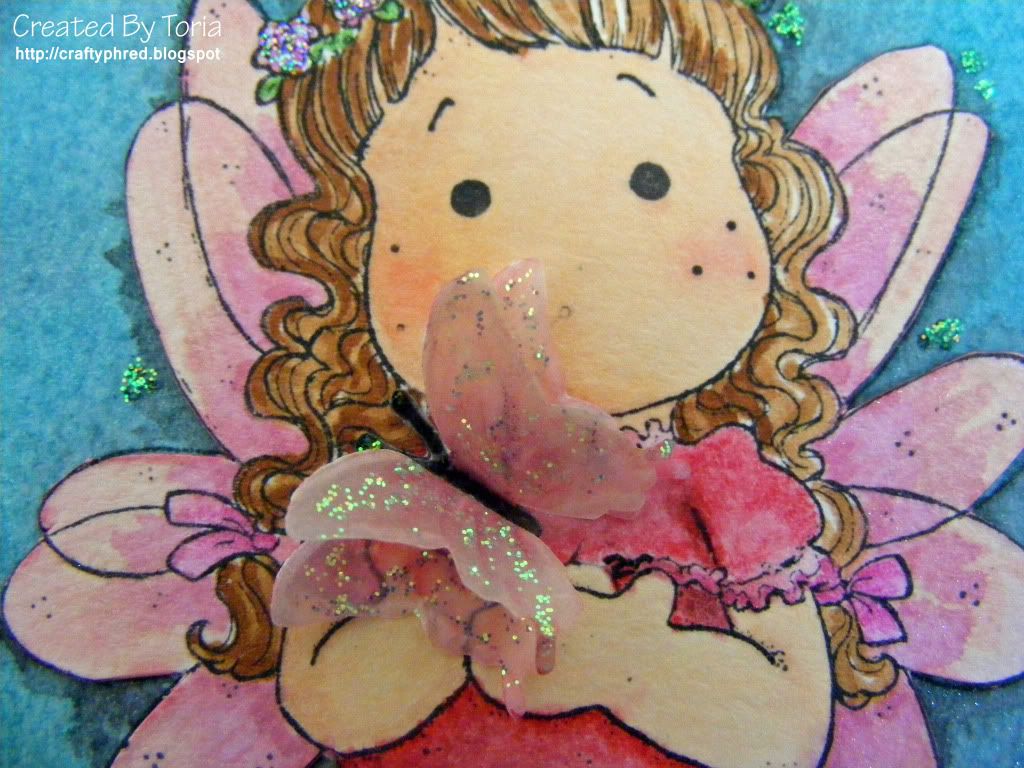 I also added more of these butterflies around the card. Tilda is coloured using copic's, Inktense pencils, startburst stains and spica glitter pens.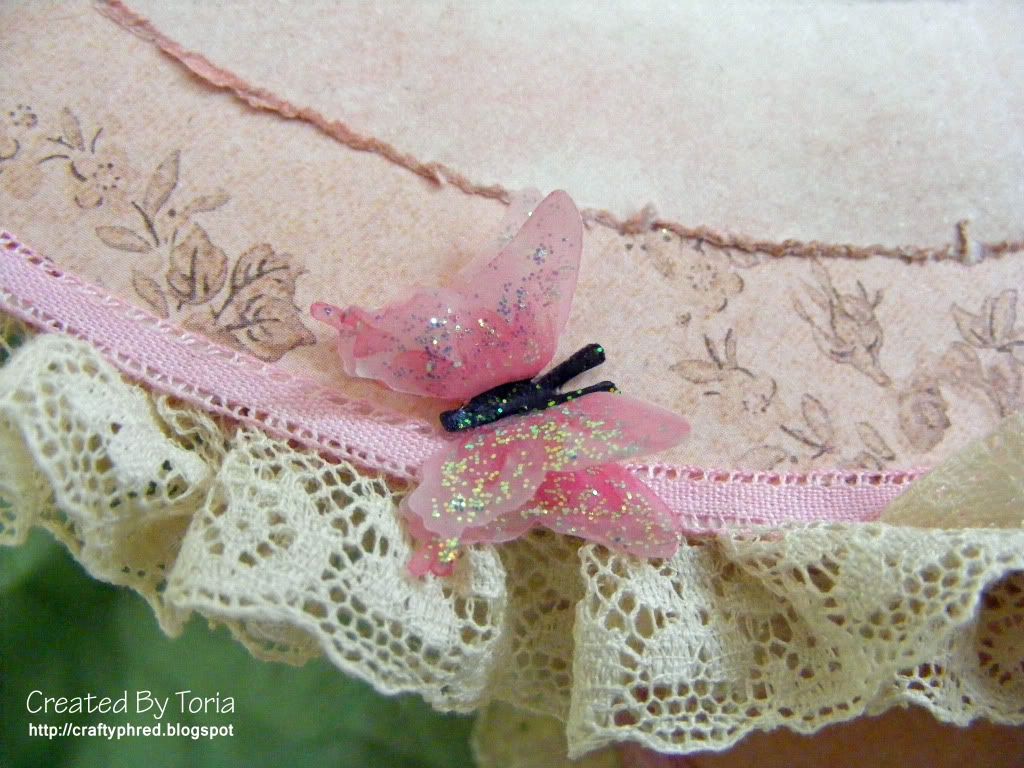 I added stickles to the butterfles for some added sparkle. I used parchment paper to cut them from.
I created several flowers and leaves with punches. Also I added pearls to some of the centres of the flowers and around them.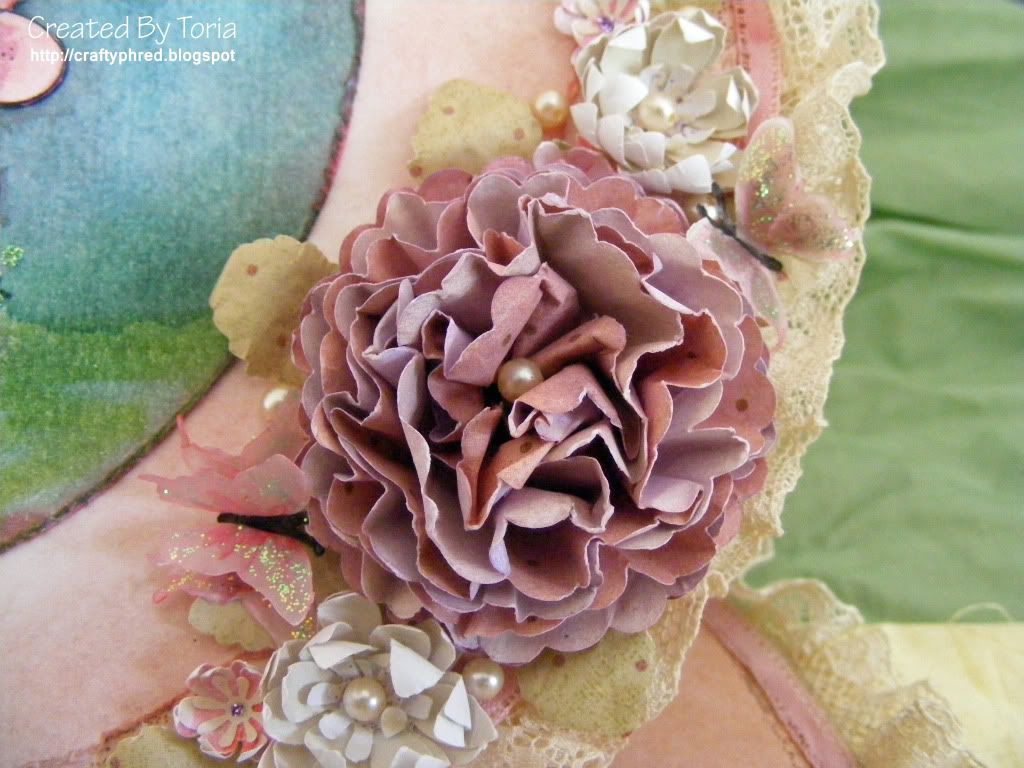 To keep the card upright, I used a parchment butterfly, that my talented mum made. I added colouring using copic's and stickles.
I am entering this card in the following challenges: