Dragonfly: Her Story

By James Callos Jordan, Poem Hunter
From steady waters she waits, Dreaming to fly and glide the skies;
She humbly sleeps, Inside this fragile film of life.

Time came; she began to break free; She began to live her dream.

With a body fitted to swim, She swam as if she was flying.

She never gave up, She believed in her dream;

And soon she didn't notice, She was out of the water soaring.

But as days pass by, She began to miss something;

Though she found someone, It soon left her all alone.

The poor thing just wondered, Trying to find some answers;

Until she finally passed by, This lagoon of clear serenity.
Seeing her reflection from the water, She found her answer;

That the thing she's longing for, Is right where she was born.

New things have been happening at Crafty Cardmakers with a spotlight challenge which will run along side the existing challenge -
Photo Inspiration
.
.
I love easel cards and have a few in the last few weeks, so thought I would challenge myself to do a heart one. What sealed this for me, was a tutorial on StampARTic, on
Heart Baskets
. I remember making Scandinavian Heart Baskets at school and at Brownies, but have not made them for ages. I knew I had to use this idea.
I used paper by Papermania to create the woven hearts. I stamped swirls around the edge with distress ink - Peeled Paint and then added Stickles to these. I then distressed the edges of the hearts with the same distress ink.
I stamped Fairy Dust Tilda and Watering Can in Memento ink and then coloured them in with Distress inks and copic's. I added stickles for the dust and that added bit of glitz.
The waterlily and dragonflies are stamped onto parchment paper. The leaf a circle of parchment paper. I coloured them with inktense pencils, distress inks and stickles. I added Glossy Accents to the dragonfly bodies.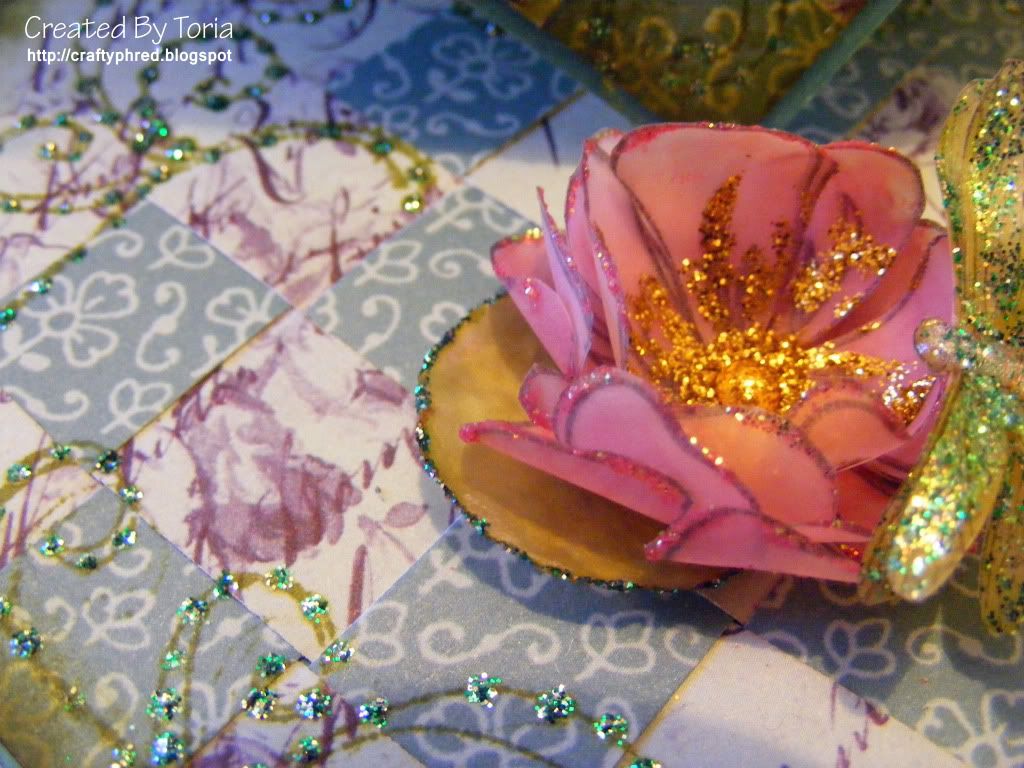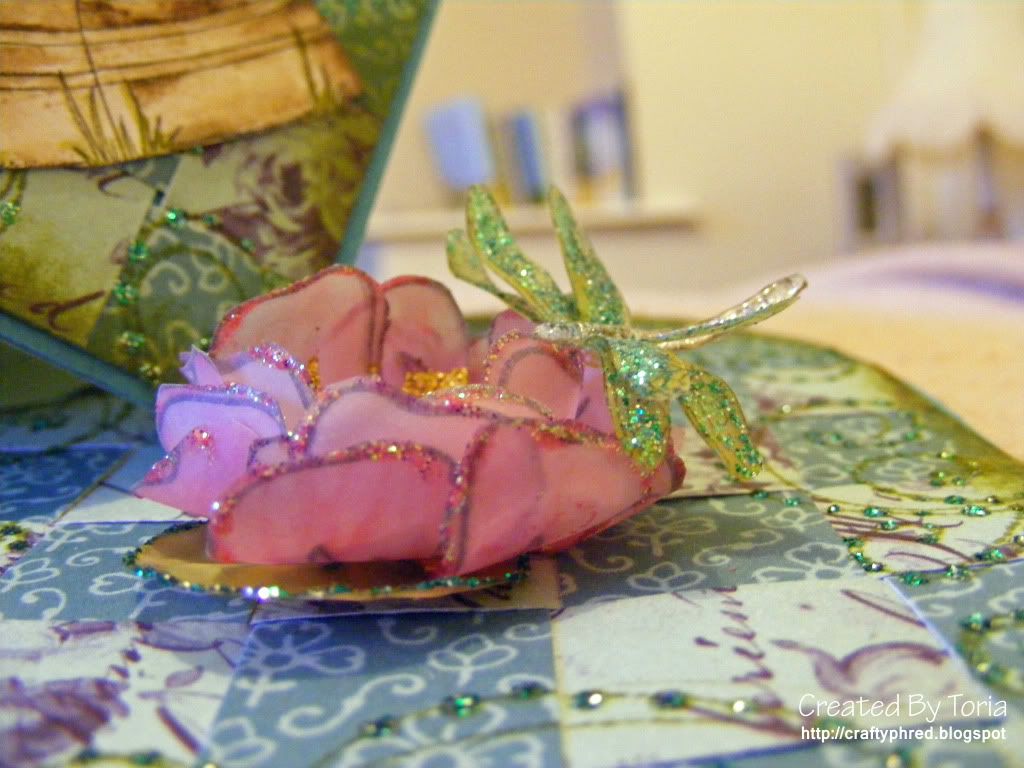 I am entering this in the following challenges:
Lv Toria