Totally Tilda are a new challenge blog for - Tilda cards.
Their first challenge is:
Chocolate
So lots of rich Browns and Creams, but you can add
a little dash of another colour if you wish but only a dash,
remember it´s a yummy Chocolate theme.
Also remember that you must use Tilda on your creation.
So here is my card for the challenge.
I treated myself to some distress inks and decided to have a go at using them to colour a image. I have not used them to watercolour before and wonder why, i have never used them before. I love them. So I will be saving my pennies up for some more.
I decided to make a easel card and circle one. I thought the circle could represent a chocolate drop. I covered the card in patterned paper and used walnut Stain.
I knew which stamps, I was going to use, as they were prefect for the theme. The stamps that I used are, Tin Boxes and Tilda with lolly pop.
I used copic's to colour Tilda's Skin. The colours that I used are: E000, E00, E001, E11, R20 and R22.
For her clothes and hair, I used distress inks. I also used distress inks on the jars, along with inktense pencils. The distress colours that I used are:
Walnut Stain

Brushed Corduroy

Frayed Burlap

Dried Marigold
I added some sparkle with spica glitter pens - gold.
I created a flower using punches. I edged the flower with walnut stain and stickles.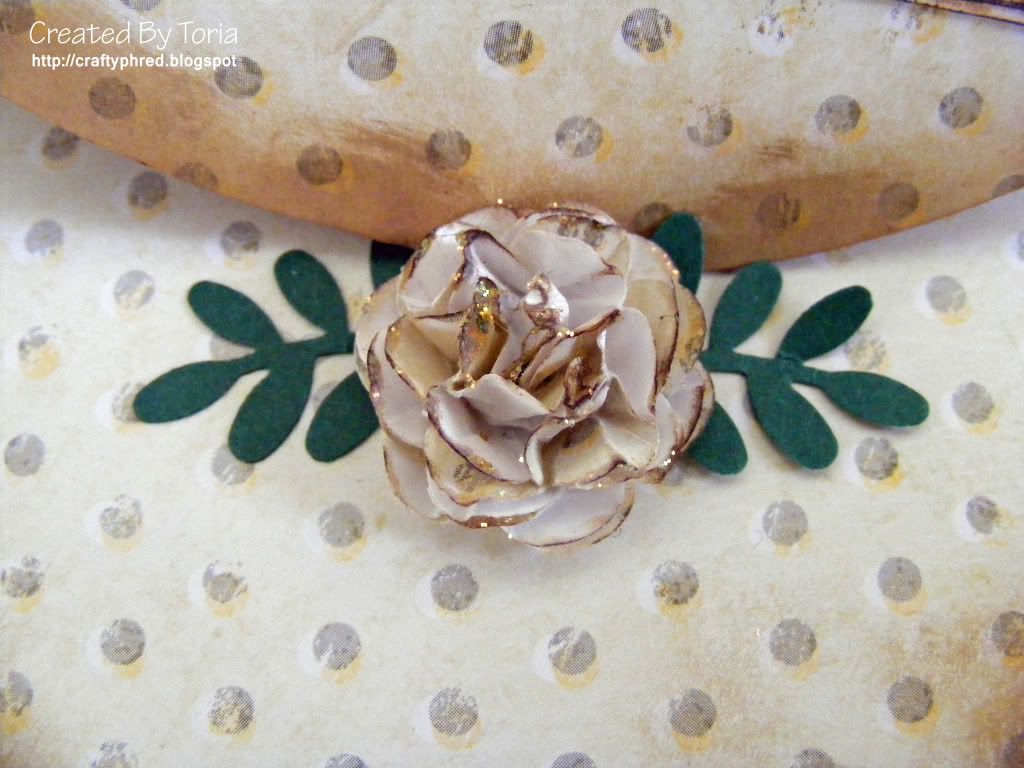 I am entering this card in the following challenges:
Lv Toria