My Lastest card
I made this card for a friends birthday. The brown spot paper and pink Gingham are by Papermaina. The card is from my stash. The Crinkle paper is one, I created with a piece of white card, that I scrunched up and then coloured with two colours of chalk.
I chose to use Tilda Blowing bubbles and added some more bubbles using Glossy Accents. Tilda is coloured with Copic's and Spica Glitter pens.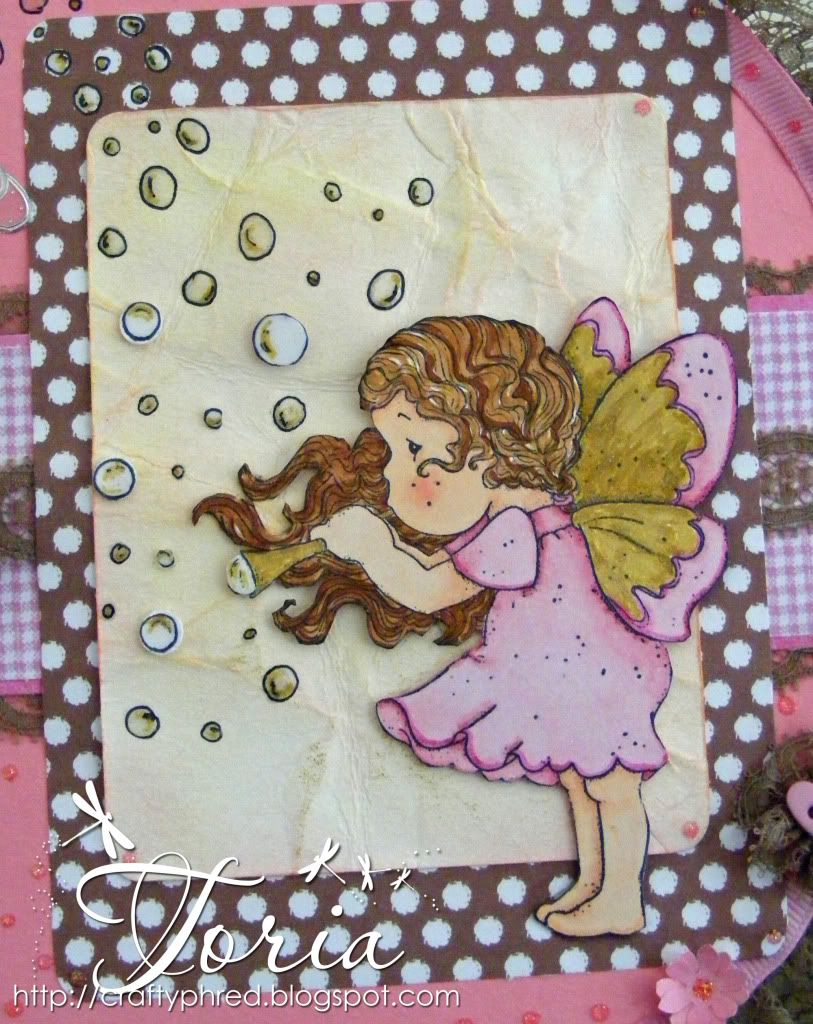 I edged the card in brown lace and also used the same lace on the centre band of pink gingham. I also created a bow from the lace. I was really pleased how well the bow turned out as I have not use lace before with my bow easy. I created three pins using some beads I had in my stash and added these behind my bow.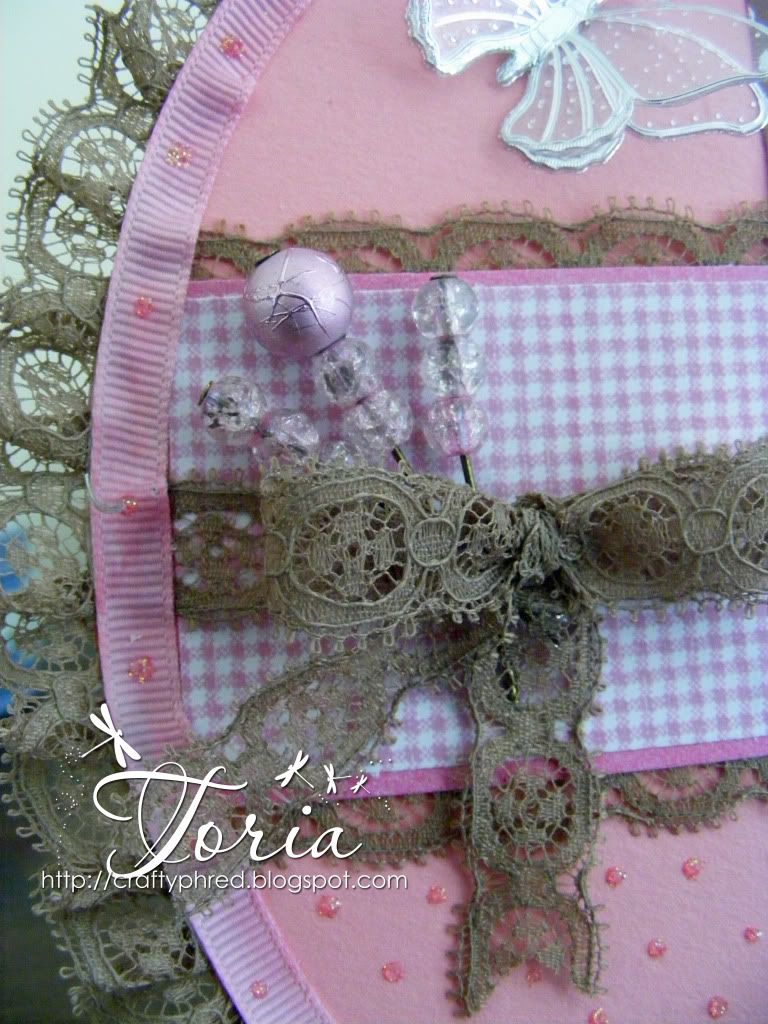 I added a butterfly peeloff that I stuck on to acetate and some flowers, that I created from paper and lace.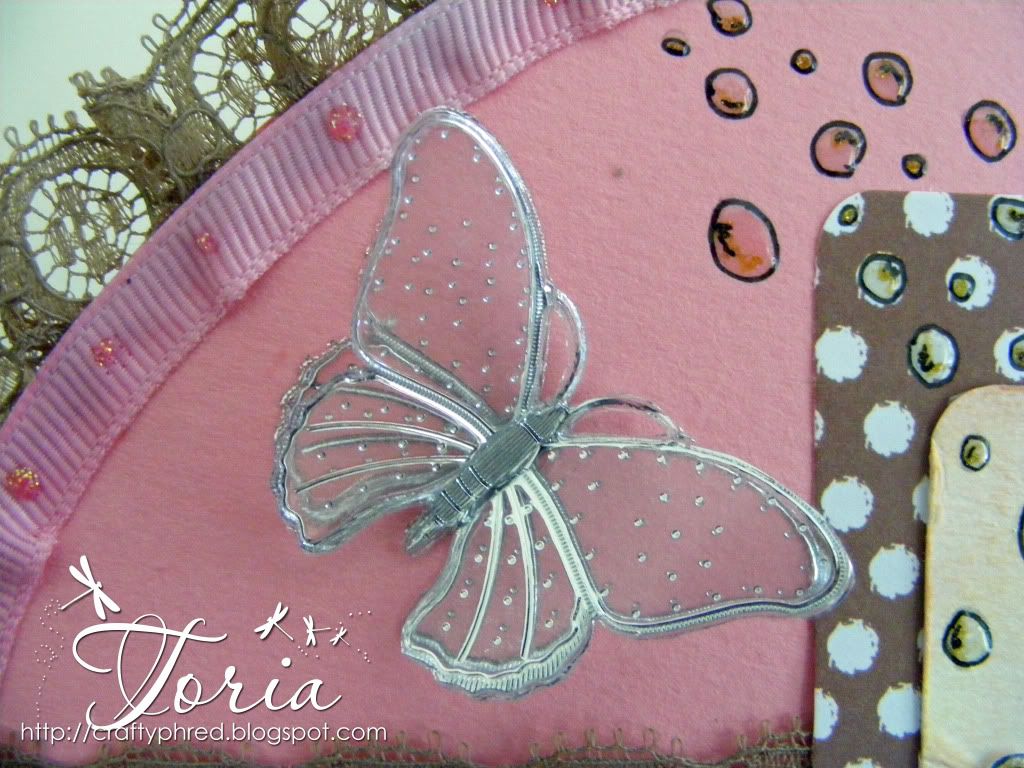 I am entering this in the following challenges: