Hi Everyone
Yesterday, I gave a seek peek at a upcoming card and here it is.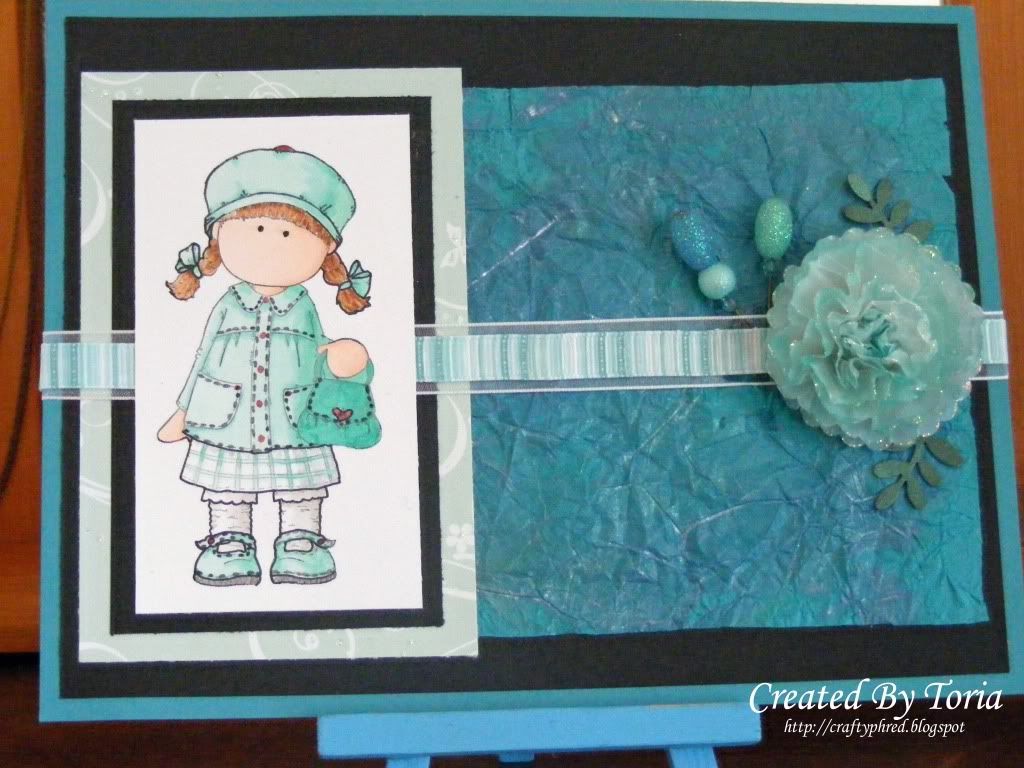 I made this card for my Design team entry for the lastest - Crafty Cardmakers - Challenge 24 -
Inky Fingers
.
The requirements of the challenge are:
Our challenge to you this fortnight is to use ink/stains/mists of some sort on your design. You can keep it minimal such as edging around your card or really go to town and make backgrounds. Although promarkers and copics are ink they'll only be valid if you do something other than colour your image in with them such as colouring flowers or ribbons to match or making your own backgrounds.
Recipe for my card:
The stamp image is a Hanglar and Stanglar and stamped with Memento Ink. I have coloured her with Copic's and Spica Glitter pens. I have been taking a Copic course with Color me Creative Classroom and my latest lesson is on creating shadows with copic's. So I used the technique on this image. Looking at the image now, I could have added more shadow to her to give a greater depth of colour.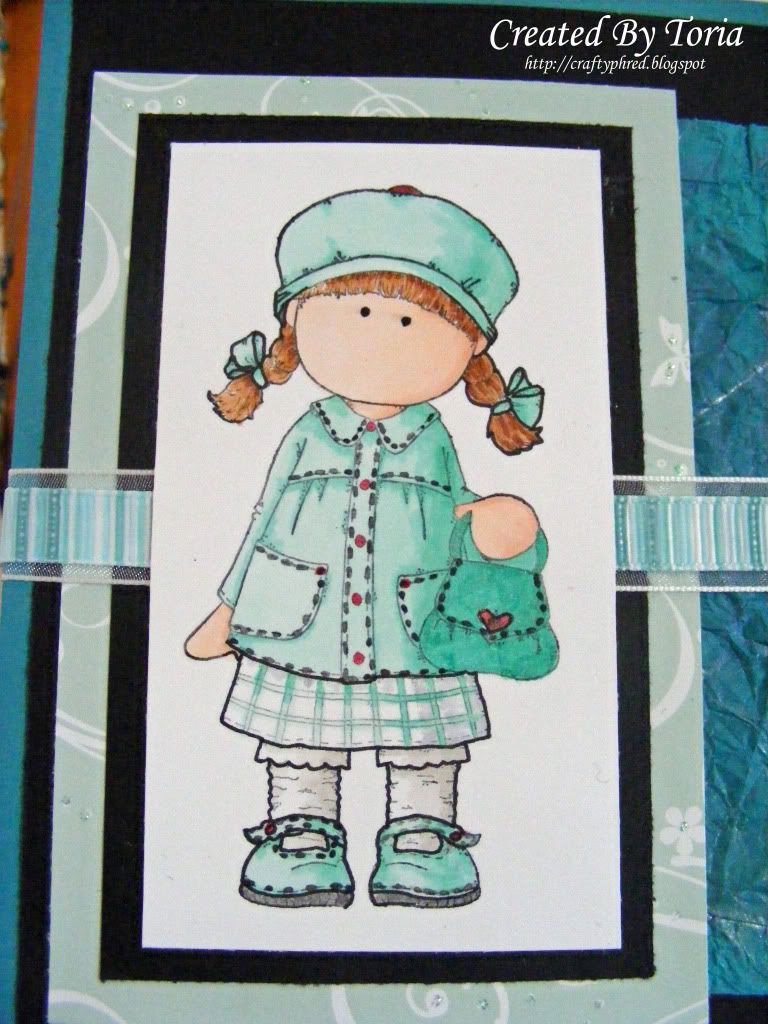 Ink:
I created a background using Starburst Staines and Tissue paper. I added the starburst to a sheet of acetate. Using a sheet of Tissue paper, which I had screwed up first and then unfolded, placed it onto the sheet of acetate to soak up the lovely colours of the Starburst. I then dried the sheet with my heat tool. The picture does not do it justice.
Starburst Colour I used are: (I will post them later, as I am work)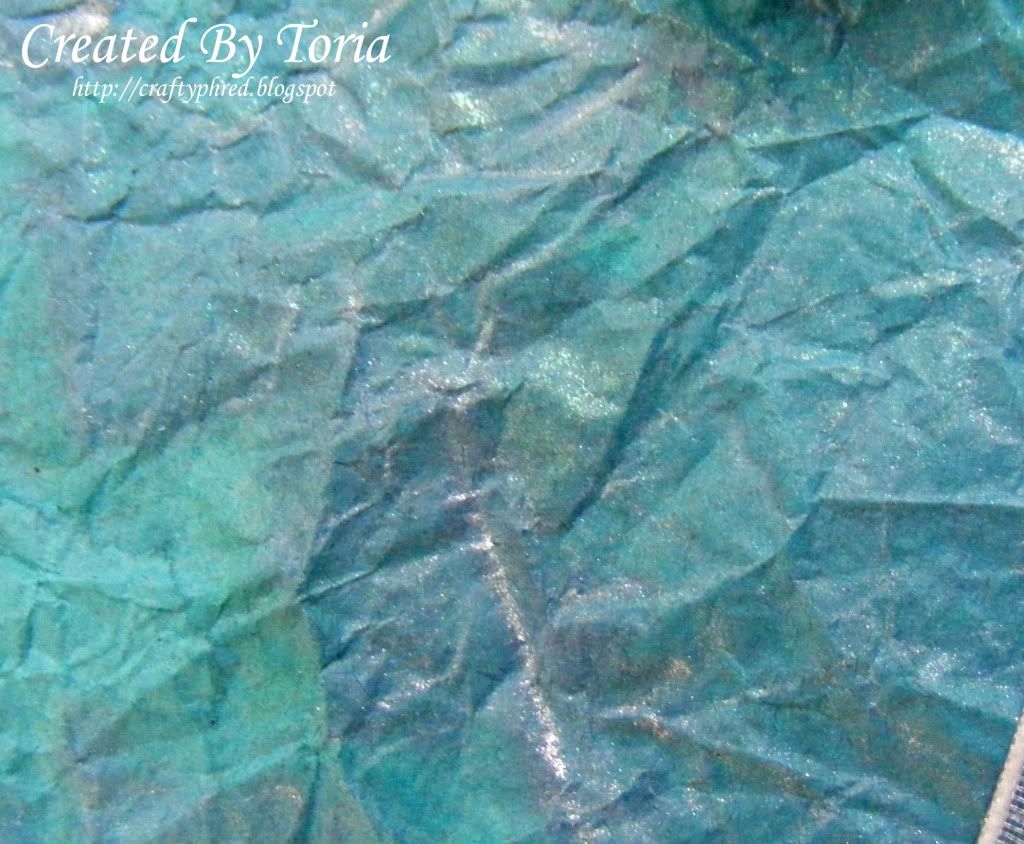 Embellishments: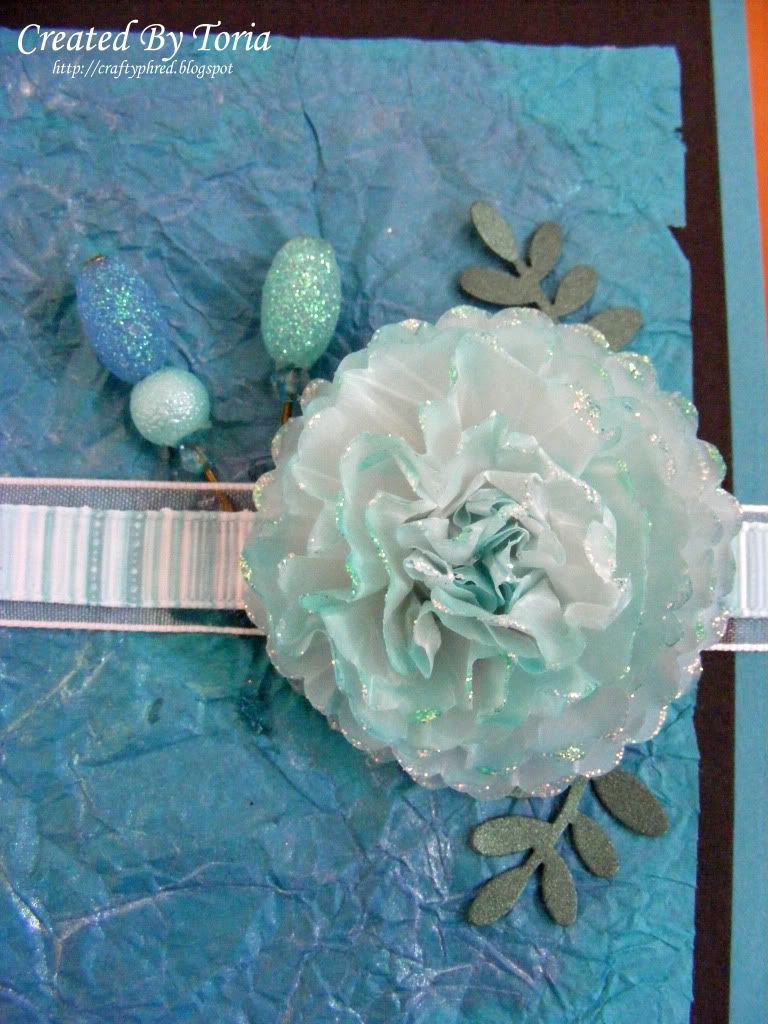 The flower, I created using Parchment Paper, cut using a scalloped punch. I coloured the edges, using a combination of water and chalk to keep the translucent of the parchment paper. I added stickles to the edges. Will post a tutorial for the flower in the near future. I added leaves punched from card.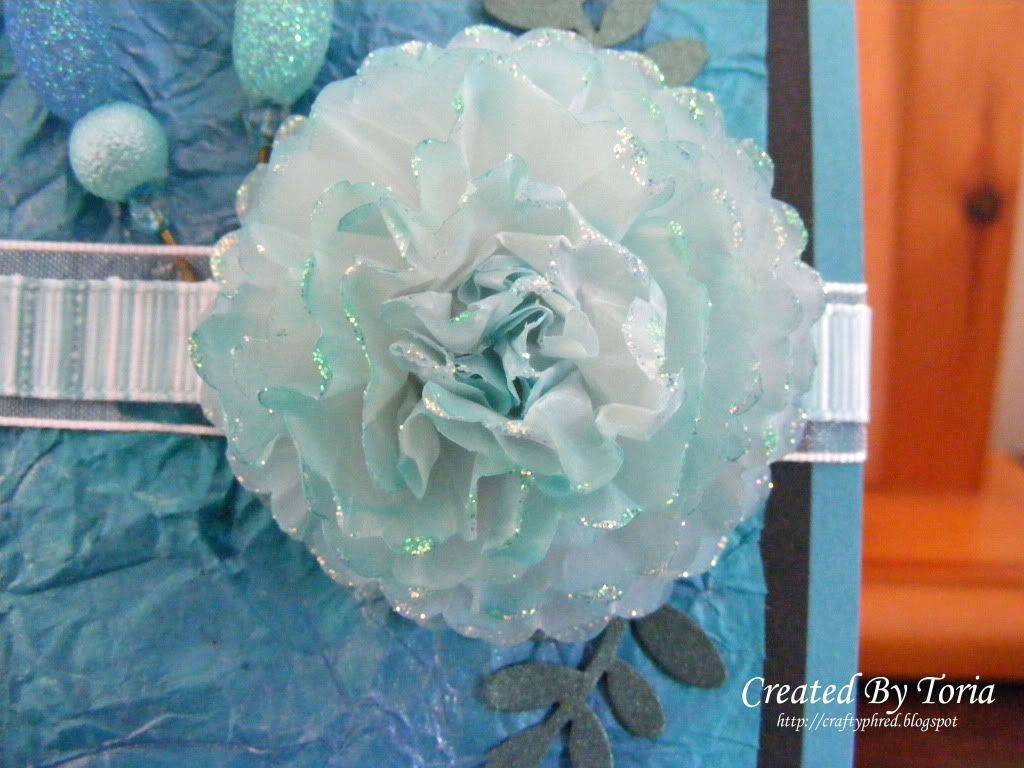 The pins, I created using Beads and Head pins. I secured them using Pinflair glue (I just love this glue). I saw these beads and had to have them.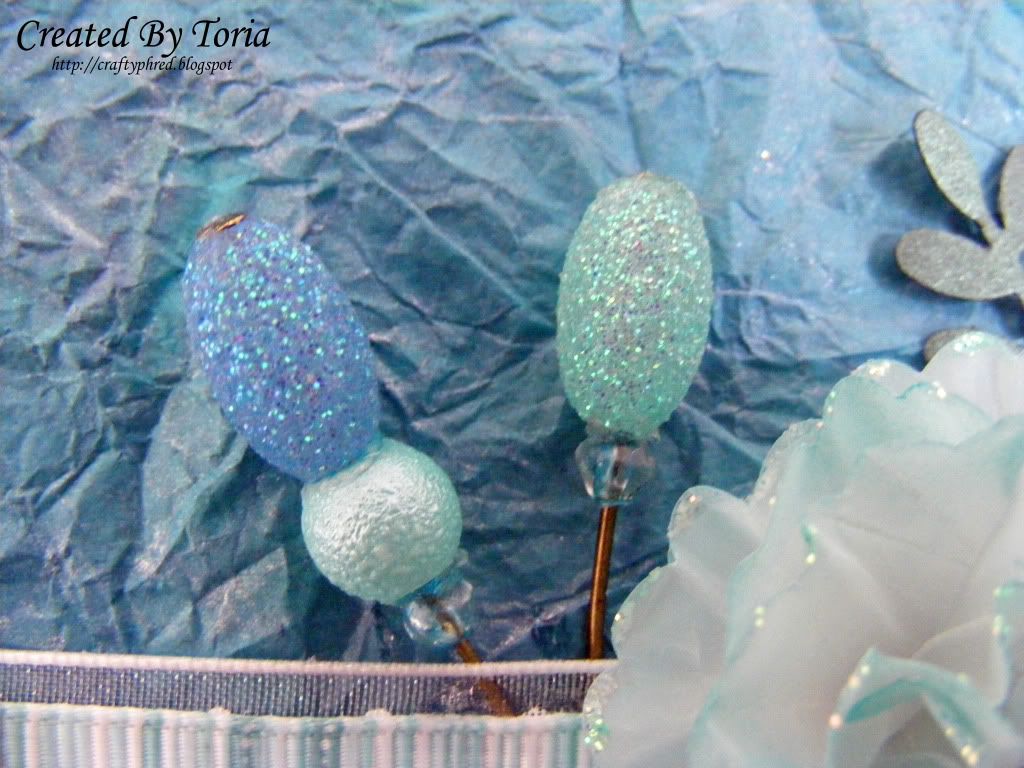 Assembly:
Using some turquoise and black card, I created the main part of the card. I matted the starburst background on to this. I cut a rectangle from some paper that I got free in a magazine.
I added some ribbon on top of this and then added the image and the embellishments. To finish, I added some more stickles to the patterned paper.
Lv Toria