I wanted to create a special card for my friend's birthday, using one of my new Tilda stamps - Fairytale Tilda. I had seen a tutorial for a Joy fold card, so thought I would give it a go. Joy Fold Tutorial, can be found
HERE
.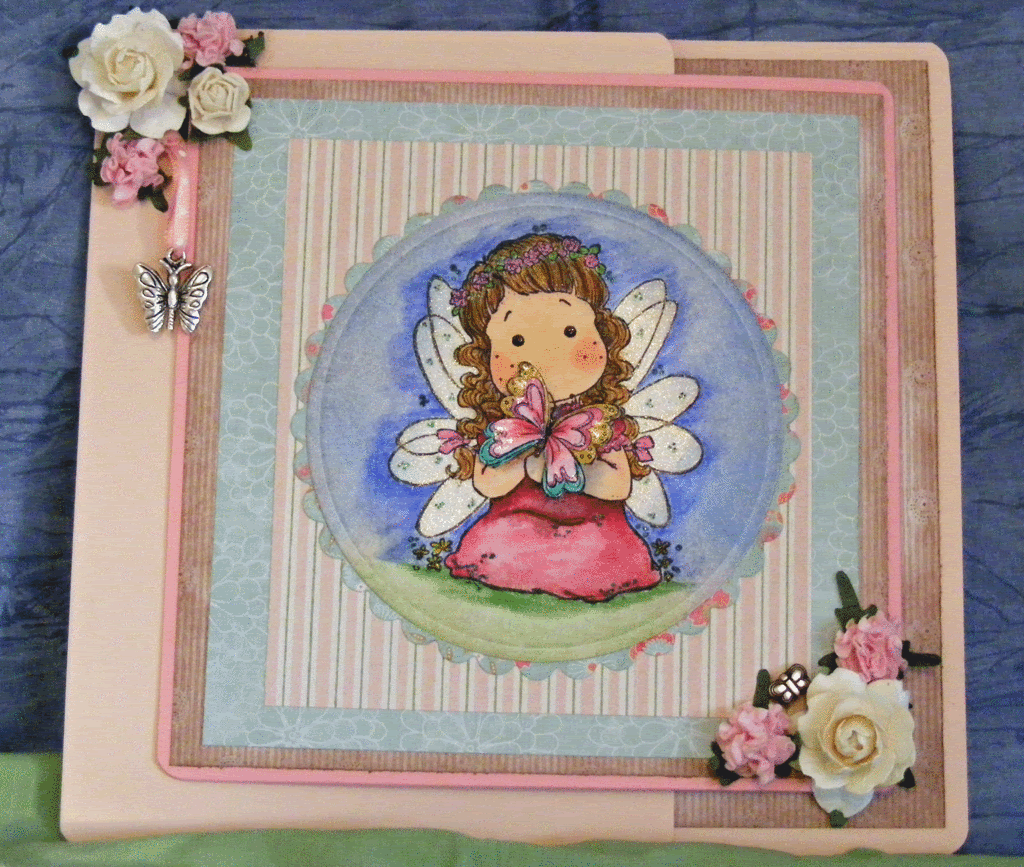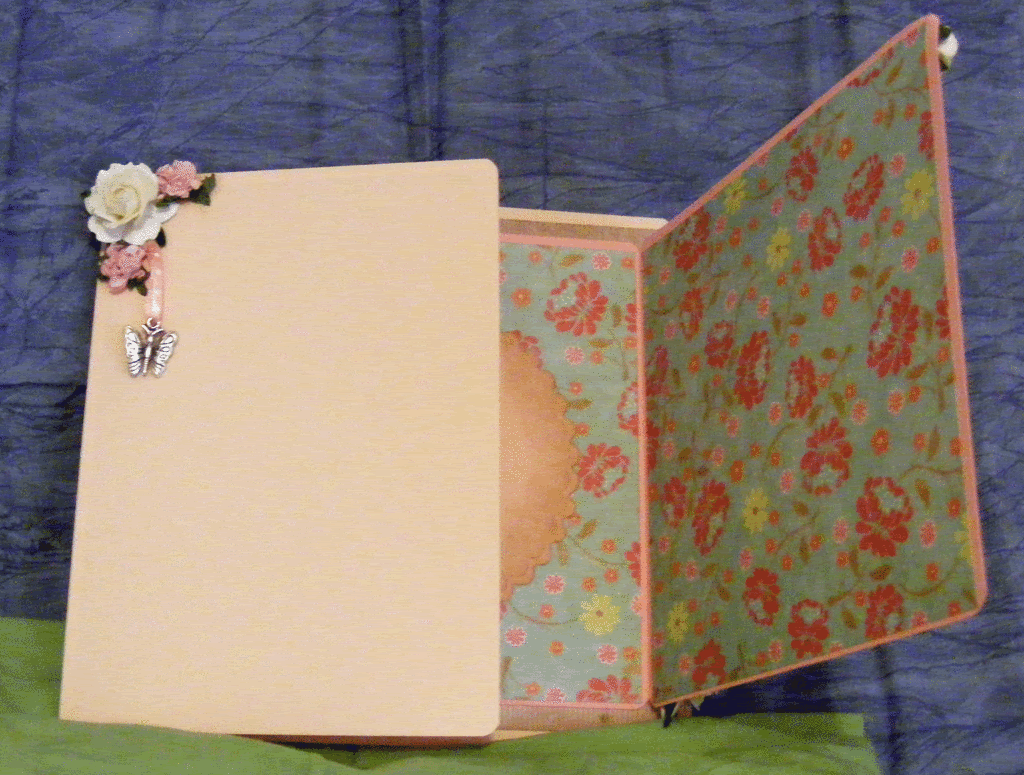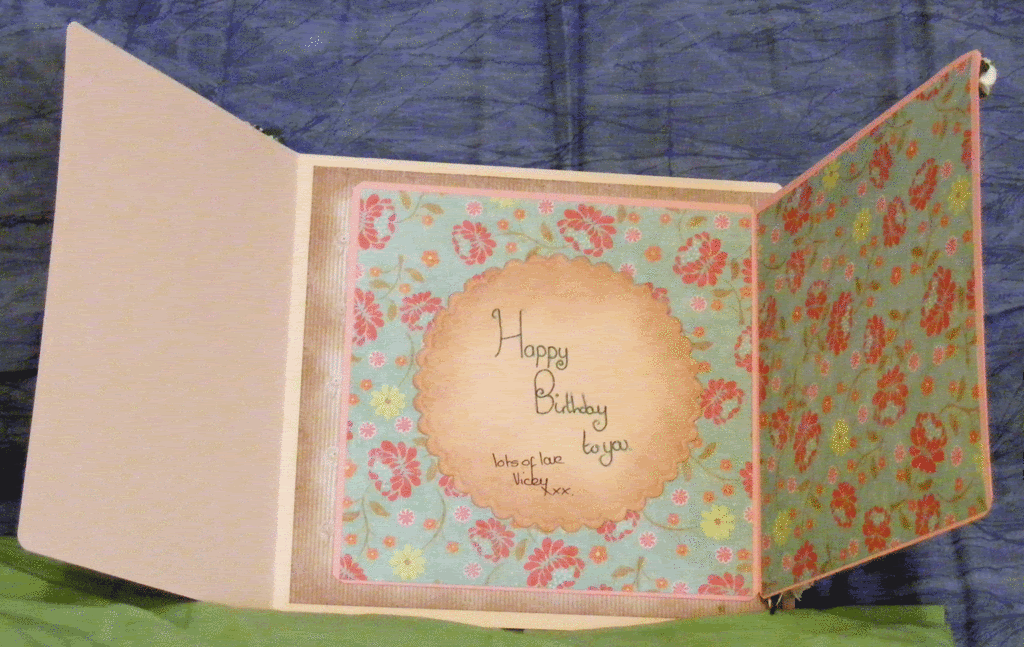 I used Pink and Peach card from the Papermill Shop. The main paper's that I used for this card are from the Papermania Regency paper pad and the others are from a pad, I got free on a magazine.
I used Memento Tuxedo Black ink, to stamp all the images with. I stamped two butterflies, as I wanted to layer the wings, to make them demensioal. The Butterfly is from Magnolia's Spring club pack.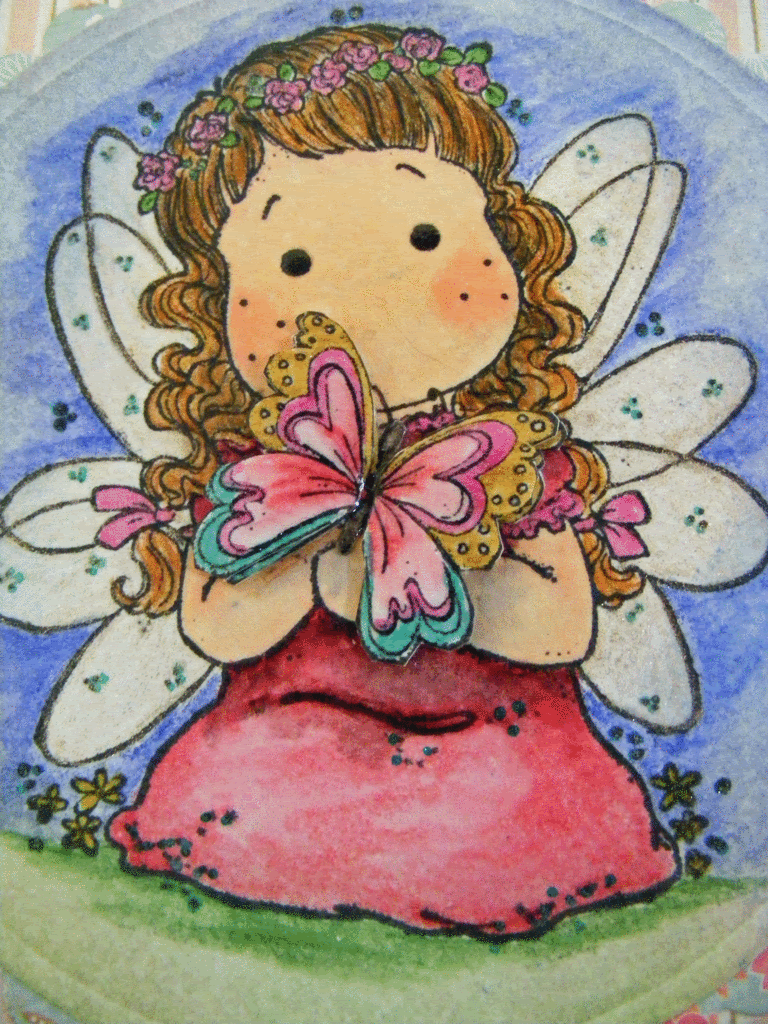 I stamped the image onto a circle, cut using a nestability die.
I have coloured Tilda with Copic's and Derwent Inktense Watercolour Pencils.
I used the following Copic's for the skin: E000, E00, E01, R20 and R22.
I also used C3, W1 and W3 for shadow.
I used Spica Glitter pens for detail and also to colour the butterfly in.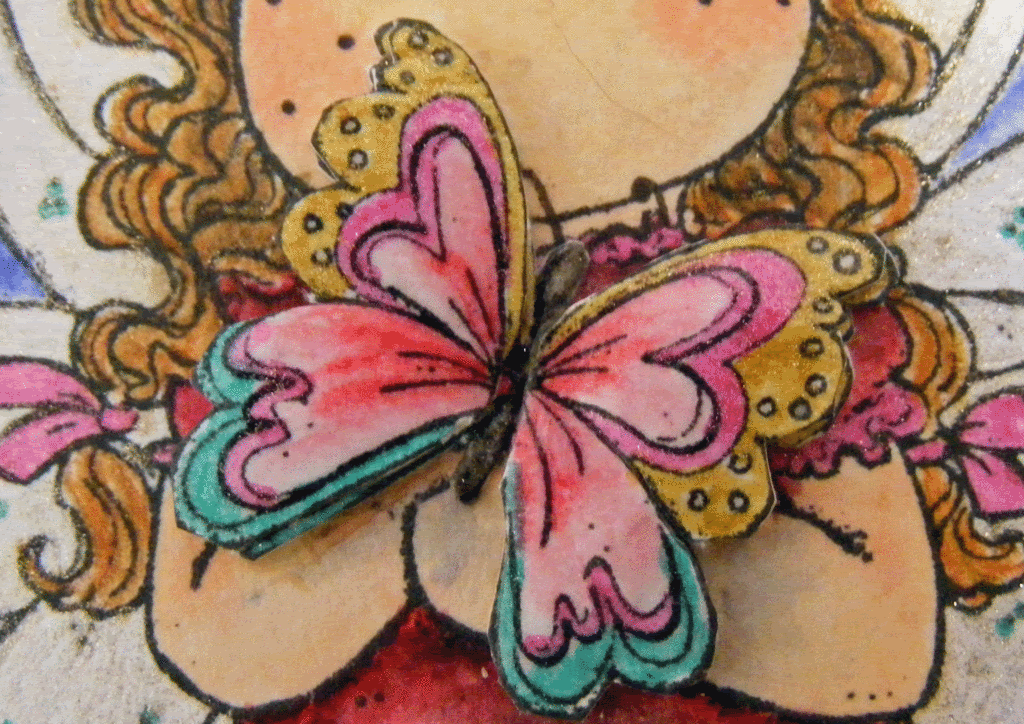 The finished butterfly has been created from the two images. I glued one onto the image first and then cut just the wings off the other and using a ball tool, I embossed from the back to shape the wings. Once, I was satified with the effect, I glue these on top of the complete one. I used a Sukura Clear Glaze pen, to colour the butterfly.
I used chalks, around the edge to pull the blue and the green colours, out to the edge. The complete image, has been mounted on to a scalloped circle, also cut using a nestability die.
I have used flowers from Wild Orchid crafts and added some Butterfly charms. The larger one was purchased from a pound shop and I have treaded a piece of Pink spotted ribbon to hang it from. The smaller one, I have had in my stash for a while and have waited for the right project.
For the inside, I added another circle of Peach card card using a nestabilty die and added a birthday settlement.
I have decided to enter this card in the following challenges: